DART's new texting tool is a powerful, all-encompassing SMS Marketing Service that will help you communicate with your potential customers through text messaging.
DART Direct Mail. 1880 West Oak Parkway, Suite 103-2, Marietta, GA 30062. Check Us Out Socially. Client Log-in DART Reporting. Click Here Sign Up for Email Newsletter. Dart Data was a trusted partner that contributed to the growth of the direct mail channel. — Greg Gallagher, formerly Sr Director, Marketing at Netspend " Joe at Dart Data created a postal customer acquisition campaign featuring an innovative IVR header component that optimized live call center time and drove membership acquisition at a. DART can also provide email addresses, home phones and cell phone numbers attached to the homeowner data so that you can follow-up with the prospective homeowner after they receive the letters. This multi-touch focus can increase your response rates by 15-20%. I have known David Banko for years and he has ALWAYS delivered on his promises. DART Direct mail is a full service Direct Mail company located in Marietta, GA in the Atlanta market. We provide design, printing, and mailing services throughout the US and Canada that include postcards, letters, invoicing, specialty mailings, and other advertising and marketing programs.
DART Text Messaging Services
List Building
Easily build your database of contacts by adding a simple text line to your direct mail piece, social media page or website.
Scheduling
Schedule text message campaigns to go out at any date or time – down to the minute. You can even choose whether or not to send the message to people who join the Contact Group after you schedule the message but before it is sent.
Drip Campaigns
Drip Campaigns allow you to automatically send a timed series of text messages to your Group of Contacts.
Recurring Messages
Recurring Texts allow you to compose a text message that will be sent out on a regular basis – daily, weekly or monthly, with all sorts of scheduling options. They're great for messages such as recurring meetings, reminders, or weekly appointments.
Personalization
Magnet Mailers Direct Mail
Every contact in your text marketing list is more than just a phone number. First and last name fields can be automatically merged into your mass text messages for a personal touch.
Track Messages
Whether you're sending simple text blasts or running multiple Keyword campaigns, our reporting provides valuable information, such as texts sent, messages received, and overall up-to-date contact counts. Find spikes, see results, analyze, refine, repeat, and profit.
Track Your Contacts
Track when and how new contacts are added to your text marketing lists. Watch for opt-in spikes to see which marketing campaigns are generating traffic. Track reasons for opting out to learn from campaigns that didn't work.
Dart Marketing
Delivery Reports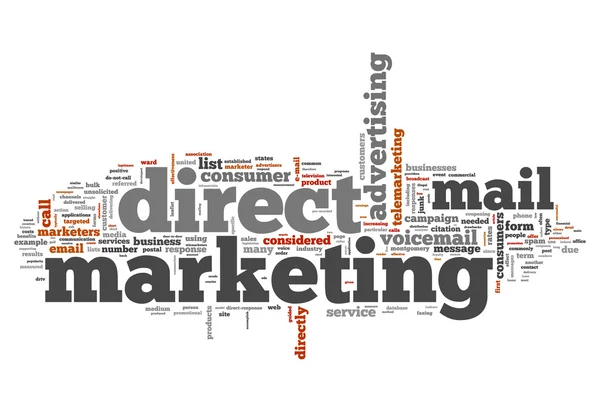 Our BETA Delivery Reporting features provide detailed information on the status of each message you send, at the Contact level. Please note – this is a new feature that is in Beta. Not all US and Canadian carriers presently provide delivery status, especially smaller, regional carriers.
Voice Broadcasts
With DART Texting Voice, you can send out thousands of calls within minutes. Upload a file or just click "Call" and follow the simple instructions to record your voice message. Select the group of numbers you wish to call and you're all set! Customize the Caller ID and even leave voicemails. Not available for Alaskan and Hawaiian area codes.
TARGETABLE
DART will help you select the most targeted homeowners in your community that are most likely to call you. Demographic categories include:
Value of home
Year home built
Age of homeowner
Household income
Home value
X Date
...and much more
DART will calculate the premium values for you based on numerous criteria that will position your agency as the one single contact for all of their insurance needs.
Insurance Lead Mailers
EXCLUSIVE DART's exclusive handwriting font mimics real handwriting which boosts readership and increases your response.
AFFORDABLE This program will fit any budget for any size agency. Price includes design, customization, printing, and postage. Mail as few as 500 per week.
CUSTOMIZABLE This piece allows you to create a customizable message specific to your agency that personalizes it to your market.
TRACKABLE Every single phone call will be digitally tracked and recorded so you can see in real time how your campaign is performing. Click here to see more about our DART call tracking system.
EASY Let DART know which areas you want to target and we handle all the details for you. All you need to do is answer the phone when the prospective client calls you.
The team at DART have been very responsive and attentive to our needs. They are current with market conditions and quick to adapt when we need them to!

Aaron Augustine
Allstate
Thank you Dart! You got my phones ringing! Great customer service too!

Catherine Peduto
Allstate
Dart Email
The work this team did for my insurance agency has been a huge success and has brought us many new customers. I highly recommend them.

Direct Mail Marketing Ga
Matt Barres
Allstate
Dartcentral Sign In
I have known David Banko for years and he has ALWAYS delivered on his promises. I am growing my business from his advice and expertise. Thank you David for caring about me and the success of my business.

Ryan Chao
Full Circle Insurance
Working with Dart has been a great experience and has helped increase sales significantly. In our second month our sales increased by 30k just from our direct mail campaign set up through Dart. Dave has been absolutely amazing. He is very easy and helpful to work with. I highly recommend this company and Dave. it is affordable and it works! thank you Dave and everyone on the Dart team!
Natalie Delluniversita
Dart Direct Mail
Allstate
Call us today to get started!
1-800-956-1008
or send us an email
DART Direct Mail. 1880 West Oak Parkway, Suite 103-2, Marietta, GA 30062