Updated: September 14, 2020
Today there are dozens of cloud storage options out there—so how can you tell which one is right for you? It's a critical decision since you're trusting a service with keeping your most important documents safe and secure. And, having a cloud storage app for your business is an essential component of any tech stack.
Both Dropbox and Google Drive make it easy to store whatever you need kept in the cloud, but if you're trying to choose between them, it can be tough. Google Drive vs Dropbox: Additional Features. Both Google Drive and Dropbox are more. The annual subscription pricing for Dropbox and Google Drive are similar. Dropbox offers 2TB of cloud storage for $119.88 per year (no monthly payment option), and Google Drive offers 2TB of cloud storage for $99.99 per year or $9.99 per month, totaling $119.88 per year. Access Google Drive with a free Google account (for personal use) or Google Workspace account (for business use). Dropbox mainly focuses on synchronizing files between different users, whereas Google Drive is used for real-time collaborative projects. Admittedly, Google Drive is the clear winner when it comes to storage. They provide almost eight times more free storage space for standard users.
Like most software products, the decision for which cloud-based storage app to use comes down to three key categories:
☑ Personal preference
☑ Ease of use
☑ Price
Two of the most popular choices for professionals and businesses are Google Drive and Dropbox. Both cloud-based storage solutions offer free plans as well as paid tiers with more available storage and additional features. Trying out the free version is a great way to see if you'll like the app before committing, but keep in mind that you won't be able to fully test out all of the features this way and will be limited in storage capability.
Both Google Drive and Dropbox excel in their own way, which might make deciding which to use a little bit harder.
That means there's only one thing left to do... take a look at their perks and put them head to head in a few critical categories.
Google Drive vs. Dropbox
Dropbox currently has 500 million active users, 11 million of whom pay for the service. Google Drive, on the other hand, has about 1 billion users. While Google Drive may currently have more users, Dropbox, on the other hand, has history on its side. Dropbox was launched in 2007, and Dropbox paper was released in 2015. Google Drive came out in 2012, five years after Dropbox was originally released.
If those stats tell you anything, it's that these two cloud storage providers are definitely the best of the best. Overall, they're neck in neck when it comes to the title of the best cloud-based storage app.
But which of these two apps is best for you and your team?
Google Drive
BASIC COST: Free
BASIC STORAGE: 15GB
If you need more than 15GB of storage space, then there are many different pricing tiers available with Google One:
100GB costs $1.99 per month
200GB costs $2.99 per month
2TB costs $9.99 per month
Google One is great if you're using Google Apps for personal use. You can also share storage with family members and collaborate in a Google Drive together (think vacation planning!)
If you're a business user with a G Suite account, then the pricing tiers available are:
G Suite Basic – 30GB of Google Drive storage for $6 per user per month or $72 per year
G Suite Business – Unlimited Google Drive storage for $12 per user per month or $144 per year
G Suite Enterprise – Unlimited Google Drive storage for $25 per user per month or $300 per year
There is also the option to use G Suite Essentials, which provides all of the standard G Suite apps except for Gmail and Calendar. G Suite Essentials is useful if your company already has an email service provider, but you need a few extras like Drive, Meet, Docs, Sheets, Slides, and more. There are two different pricing tiers available for G Suite Essentials:
G Suite Essentials – 100 GB Google Drive storage per user with 2 TB pooled cloud storage for $10 per user per month.
G Suite Enterprise Essentials – 1 TB Google Drive storage per user with 25 TB pooled cloud storage for $20 per user per month.
Google Drive offers up a collaborative workspace, meaning you and your teammates can work seamlessly within shared folders. Shared Drives also ensure that everyone can access all of your team's documents—anytime, anywhere. It's critical that information doesn't end up "siloed" when working on a remote or asynchronous team. If people on your team are working in different time zones and locations, and not always available by email whenever you need, then information that's locked away only creates roadblocks that no team needs to encounter when working on a project.
Additionally, if you're a Google Docs or Gmail user and are used to the Google interface, Google Drive is really easy to master and the natural choice if you're already a Google power user.
Offering seamless syncing and search functionality, Google Drive will give you a bigger bang for a lesser buck.
See how to get Google Drive on Mac, Windows or Linux here.
Dropbox
BASIC COST: Free
BASIC STORAGE: 2GB
If you need more than 2GB of storage space, then there are other paid tiers available:
Plus – 1TB of Dropbox storage for $9.99 per month when billed per year
Professional – 2TB of Dropbox storage for $19.99 per month when billed per year
Standard – 5TB storage of Dropbox storage for $21 per month or $17.50 per month when billed per year
Advanced – Unlimited Dropbox storage $33 per month or $27.50 per month when billed per year
Enterprise – Unlimited Dropbox storage with customized pricing for your team
Overall, the Dropbox interface is beautifully designed and offers a visually-pleasing experience during your workday.
Dropbox also offers phone support and video tutorials, which can be the difference between having a bad day at work and a good one.
Lastly, it has over 500 integrations including apps such as Gmail, Slack, Trello, and even Zapier.
Google Drive vs. Dropbox Personal Preference
We can't decide which cloud-based storage app will just work for you, you'll have to decide that for yourself. But, we can help you figure out whether Google Drive or Dropbox is easier to use, and which one has better pricing options. We put them head to head in these two categories to streamline the decision-making process for you.
Google Drive vs. Dropbox Ease of Use
It's just about impossible to choose a winner for ease of use. Both Google Drive and Dropbox are very easy to learn to use. Dropbox has a slight edge due to the simplicity of its design. It's simply very easy to find everything you need within Dropbox, whenever you need it. At the end of the day, you can't really go wrong choosing either option, and both are simple enough that they can be mastered in no time at all.
Google Drive vs. Dropbox Price
While both Google Drive and Dropbox offer free basic accounts, the free Google Drive account offers more storage, at 15 GB per user, than the free Dropbox account, at just 2 GB per user. If you're looking for a more robust amount of storage, Google Drive still comes out on top. Google Drive prices 2 TB of storage at $9.99 per month. But, with Dropbox, just 1 TB of storage costs $9.99 per month. So, when it comes down to price, Google Drive is the winner, but it's a pretty tight race.
Making the Choice
When it comes to it, Dropbox may be slightly easier to use, and Google Drive may be a slightly better deal. But, the most important category when choosing a cloud-based storage app is really personal preference. It's really up to you to decide which app is right for you and your team. So, try out both Google Drive and Dropbox to compare and contrast them today.
Google Drive and Dropbox in Workspaces
Shift offers sharable, collaborative Workspaces that are ideal if you're working on an asynchronous, remote team. You can add Dropbox and Google Drive to your Workspace to store all of your essential documents along with all of your other mission-critical apps, tabs, and bookmarks that you and your team need to get work done.
Google Drive and Dropbox in Shift
Whether you want to experiment with Dropbox or are curious about Google Drive, there's also another option.
With Shift, you can sign into more than one Dropbox account and/or Google Drive account simultaneously.
Shift makes it easy to experiment with different cloud-based storage apps in order to figure out which solution is right for you and your team. Then, once you've figured out which tool is the right choice, it's easier than ever to stay signed in and to manage multiple accounts at once within Shift.
Plus, if you're a Gmail user but also want to use Dropbox, then you can seamlessly switch between the two within Shift.
If you're looking for even more storage options within Shift, you could also try out Box, which is a fantastic choice if security is your number one priority.
You can also use Dropbox Paper if you want a collaborative Dropbox experience for your team. Once you've logged into your Google Drive and Dropbox accounts in Shift, you won't have to worry about always logging in or out of those accounts anymore. This feature is especially helpful if you're a Google user with more than one account, and don't want to worry about signing in and out of different Google accounts in order to access different Drive accounts.
This is the Comparison guide on Dropbox vs Google Drive. In a head-to-head matchup, it's difficult to place a bet on Google Drive vs Dropbox. Both are excellent cloud storage services with plenty of space and free options for those who don't need enterprise-level cloud storage.
They both offer many standard features, including backing up files to the cloud, syncing files across devices, and letting you share your files with other people. At first sight, they seem to be the same service, just from different companies.
However, Google Drive and Dropbox do have their variations. If you're questioning which is best, you'll want to dive deeper into how they sync, back up, and share your files — not to mention their varying security measures. Here's a look at how they stack up against each other in five key areas.
Dropbox vs Google Drive – Difference
Dropbox Vs Google Drive Cost
File Sharing and Collaboration Skills: Dropbox vs Google Drive
Google Drive
Google Workspace has always been mobile-first and cloud-centric. Google Drive furthers that ethos. It was the first to go beyond cloud storage to include file sharing and collaborative editing. Google Drive files can be shared with anyone on the web, anyone with a link, and specific people (requires a Gmail account sign-in).
Sharing permissions include view, comment, and edit. There is no support to password protect or set expiration dates for links. The file size limit is 1 TB, but that depends upon the file example. Google Drive's simple, intuitive interface is easy-to-use and needs minimal adoption effort.
Dropbox
Dropbox's file-sharing capabilities are similar to OneDrive. You can restrict access to your file links with passwords and set expiration dates for shared links. The sharing file size is limited to 100MB on free accounts, 2GB for the Dropbox Plus plan, and 100GB for the Dropbox Professional plan.
"Dropbox it" – we've all said that. While it's synonymous with file-sharing, Dropbox depends on the Microsoft 365 or Google Workspace suite of apps for its optimal mode.
Ease of Synchronization
Google Drive
With Google Drive's stress on anytime-anywhere-anyhow access, you can sync your files on applications on any platform, including Mac, PC, iOS, and Android. You can also access your files offline; however, you need the Backup and Sync app, and the files/folders have to be tagged explicitly as such.
Google, however, does not use block-sync. Block-sync enables faster syncing by splitting up each file into smaller pieces and only syncing delta changes. Google also does not provide a quick sync option to view or download online files only for a specified duration, thus freeing up local storage space.
Dropbox
Dropbox pioneered the file sync model, and it holds its mastery of synchronization. Apart from Mac, Windows, iOS, and Android clients, Dropbox also has a Linux client. In addition to the selective sync option and the block-sync, Dropbox also allows you to set files as "online-only."
Whereby, even though the files are evident on your computer's Dropbox sync folder, they are just placeholders and won't take up space on your drive. Dropbox aces sync speed with smart options like the LAN sync, which hooks onto the LAN for faster syncs.
Ecosystem and Integration
Google Drive
The Google ecosystem is vast with applications for your business and collaboration needs such as Gmail, Calendar, Meet, Chat, Docs, Sheets, Slides, Forms, Keep, Currents, and Sites. Apart from that, it has phenomenal integration with third-party apps and services from media players, photo/video editors, and accounting software.
To access Microsoft files, you need to "upload" the files to Google Drive, work on them, and then download them as PDFs or Microsoft files.
Dropbox
Dropbox has three main products: Dropbox Business, Dropbox Plus (Dropbox with 1 TB storage), and Dropbox Paper (a real-time collaboration platform).
Dropbox Paper is an introductory notes app that falls short compared with the features of Google Docs or Microsoft Word. As far as cross-integration, Dropbox works with files from both Microsoft 365 and Google Drive.
Pricing
Google Drive
Google Drive appears as a part of Google Workspace. From a 6 USD Business Starter edition with 30GB storage to a $12 Business Standard edition with 2TB storage and an 18 USD Business Plus edition with 5TB storage, Google's got something for everyone.
Apart from Google Drive, every plan also includes Gmail, Meet, Calendar, Chat, Docs, Sheets, Slides, Keep, Sites, Forms, and Currents. For more details, refer to Google Workspace pricing.
Dropbox
Dropbox Business plans include the Standard plan at $12.50 with 5 TB storage and the advanced plan at $20 with unlimited storage.
FAQs
Q: What is the variation between Google Drive and Dropbox?
A: Dropbox and Google come at the equal problem from different angles. Dropbox concentrates on syncing your files across devices and backing them up to the cloud. On the other hand, Google Drive starts with a suite of office software that allows you to create and store files on the web.
A: Dropbox offers version records for up to 180 days. Dropbox performs our list of the best cloud storage for versioning, alongside Sync.com and Google Drive. OneDrive limits version history to 30 days for private accounts. For business accounts, the error is to store up to 500 versions.
Dropbox Vs Google Drive Privacy
A: As your browser wares more cache and cookies, it could slow down. Removing the cache and cookies can fix issues with things taking longer to load. See Clear cache & cookies. Browser extensions and plugins can sometimes cause difficulties with <a href='https://www.hitechwork.com/how-to-make-a-brochure-on-google-docs/'>Google Docs</a>, Slides, Sheets, or Forms.
A: To remove your Google Drive files, move them to the trash. Files in the junk will be automatically deleted after 30 days. You can restore files from your junk before the 30-day time window. You can also permanently delete them to remove your trash.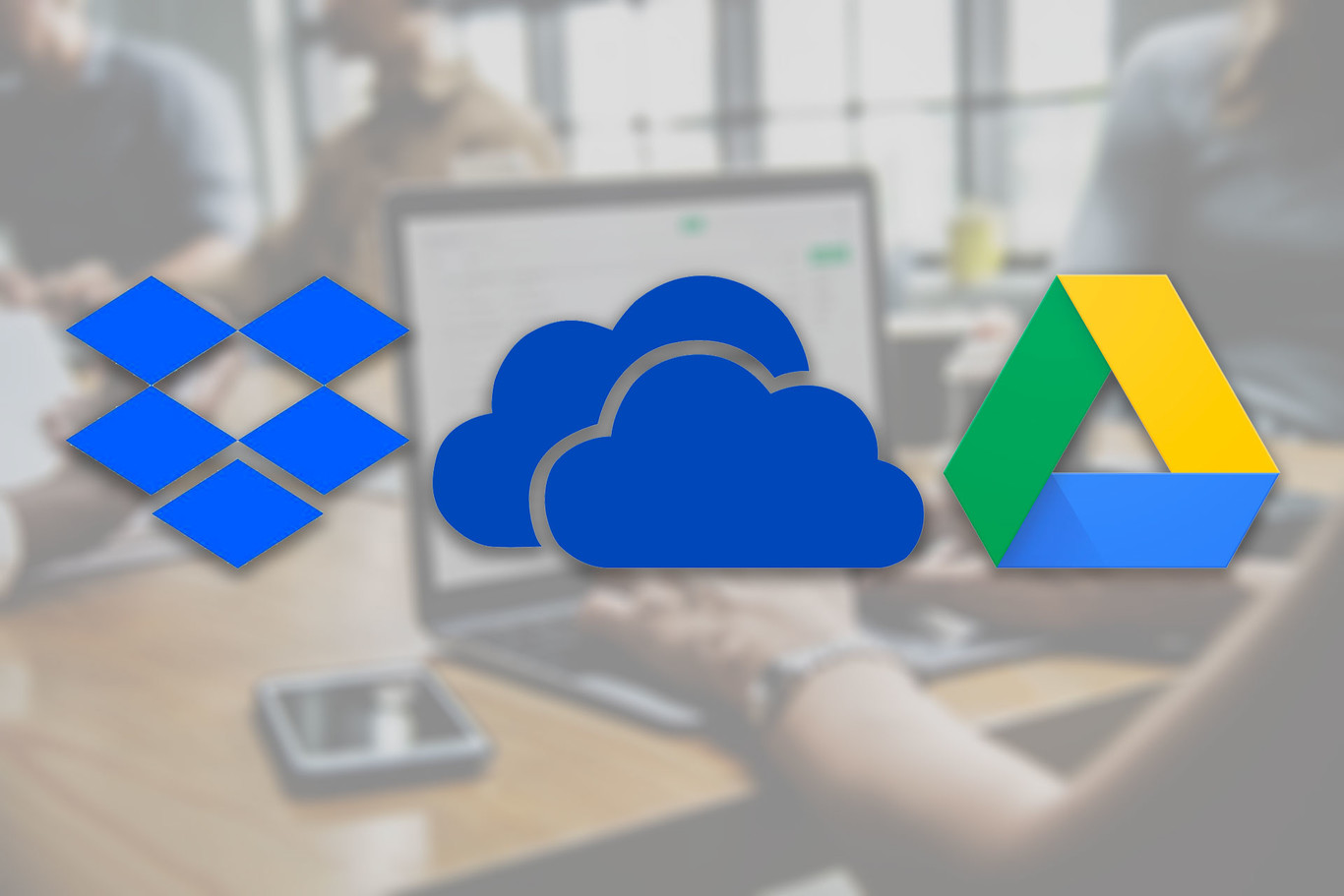 Dropbox Vs Google Drive
Final Words
In the clash of Dropbox vs Google Drive, the best cloud storage service is Dropbox, by a nose. It just edges out Google Drive depends on security. Still, its slightly more comfortable file sharing and faster syncing also do it a better service, particularly for those who collaborate on many documents.
Dropbox Vs Google Drive For Pictures
Is Hulu Not Working? Here is What You Need to Do?

- May 9, 2021

6 Benefits Of Using Cloud Crm Software

- May 6, 2021

How to Make a Clan in Destiny 2?

- May 6, 2021