Choose from Our Designs or Let us Design for you.Best Pricing. FAST SERVICE. (936)333-6400.
We're all looking for some proven method to promote our business and products. The Real Estate business is no different.
Get access to all my strategies and marketing materials start your own real estate investing business in less than 30 day. Postal Service created 'Every Door Direct Mail' (EDDM) program to help businesses such as real estate companies to reach every home, every potential home buyer or seller very easily and cost effectively and every time. Now you can advertise your real estate services without buying or maintaining a mailing list. Every Door Direct Mail (EDDM) postcard campaigns are an excellent and effective way to get the word out to everyone in your target area. With this program, you can use our advanced route-finder to choose the optimal locations for your mailing, then select and customize one of our hundreds of real estate postcards designs – or upload your own.
Real Estate agents looking to be number one in their specific area are quickly finding out that Every Door Direct Mail® is not only an excellent marketing tool, it is also the smartest way to go. Mailing services such as this one can get your information in front of potential buyers.
Whether you are advertising homes that just became available, open houses, or other Real Estate related community events, these over-sized postcards are the right way to get the job done. Once the real estate EDDM® postcards have been designed and a marketing plan is in place, all you'll need to do is drop off the postcards at the nearest post office. Just choose your drop date up to 30 days in advance and see your postcards hit doorsteps in days!
Another positive aspect of Every Door Direct Mail® (also known as EDDM®) is that you can target specific neighborhoods and zip codes as you attempt to attract prospective homebuyers who may be interested in a home you have to sell. The bottom line is this: your marketing dollars will only go where you want them to.
There is no question that the postcards are an excellent tool for marketing, but it is even better for a Real Estate agent.
Why Use EDDM® Postcards for Realtors?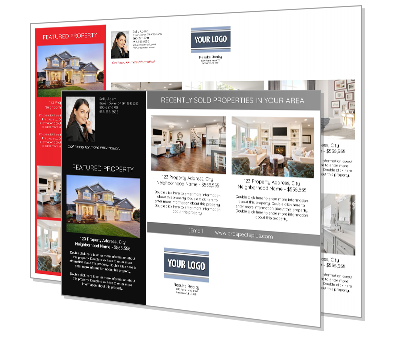 You are thinking about a past client or a future one. Clients are all potential buyers, which is why they can be used to keep your name on their radar.
Maybe you have your eye on another neighborhood to expand your possibilities, where you can advertise yourself as the person to go to if the homeowner is interested in either selling or trading up.
Because nothing is set in stone, you can promote your Real Estate business in one area and change it if the response is not what you expected.
You can also implement technology into these postcards by adding quick response codes where you can lead your potential buyer to other areas for possible business opportunities like a website or even a quick dial to a phone number that they can talk to someone at the other end.
Assist To Sell Lewiston Idaho
Top 8 EDDM® Facts
Eddm Indicia Download
81% of recipients read or scan their mail daily.
The majority of clients who receive new business within a 3-mile radius are Realtors.
It's a proven affordable marketing tool.
You can send up to 5,000 pieces per day.
Postcard postage is only $0.1675 per mailing piece.
No need to download a mailing list. Choose from USPS® certified zip code(s) and mail routes.
Common uses for Realtor EDDM® postcards include open houses, just sold postcards, industry statistics, local resources, and more.
Option to exclude businesses
The possibilities are endless, and the results are positive, which is why they are becoming the wave of the marketing future.
As an online printer, we offer a large selection of EDDM® postcard options, including size, paper stock (14PT, or 16PT), and finishes. Choose from our premium paper stock with glossy UV, matte, spot UV, 100LB gloss cover, and matte with Spot UV. Additional printing options include printing on both sides of the postcard and bundle options of 50 or 100. Just register and your advertisement will be delivered to every door on a route.
New Full Service EDDM®
We are excited to announce Full-Service EDDM®. Postcard marketing is an effective way to bring business and brand awareness to potential customers.
Select mail routes and delivery date
Upload your files or have our creative team create a unique design for your business.
Review your order and complete your checkout including postage (only $0.1675 per home)
We handle the print, processing, and delivery to the post office.
Looking for additional products including realtor signs, postcards, brochures, letterheads, and more, look at our real estate printing page.
EDDM® Route Selection Tutorial
Selecting the mailing routes is super easy! Take a look at this video tutorial and learn just how easy it is to utilize every aspect of our route selection tool. It walks you through how to select EDDM® routes based on Zip Code, residential and/or business addresses, median income, age, and household size. Get started now and reach new customers.
Tip: Full-service EDDM allows you to do all the work from the comfort of your home! No need to go to the post office.
Below, the video will walk you through the process of selecting your mailing routes. It's easy to choose certified routes with our EDDM® Mapping tool.
Free EDDM® Templates
Looking for custom business cards? We now offer free real estate business card templates for the following companies: Re/Max, Berkshire Hathaway, Century 21, Keller Williams, Coldwell Banker, Allen Tate, and Prudential.
Now Offering Realtor Business Card Templates
We're excited to announce that we now offer FREE Real Estate business card templates for the following companies:
Berkshire Hathaway
Century 21
Keller Williams
Re-Max
Coldwell Banker
Allen Tate Realtors
Prudential
Need help with designing your postcards? We can help! Complete our graphic design form, and one of our experienced graphic designers will be in touch with you shortly. They'll walk you through the entire design process.
Real Estate Eddm
Additional Realtor Resources:
Real Estate Edmore Mi
Real Estate Conferences to Attend:
REALTORS® have lots of conferences to pick and choose from. Here are the top 2020 Real Estate Conferences to attend.
How to Write the Perfect Real Estate Agent Bio:
First impressions are essential, particularly in real estate. Read the following tips on how to create the perfect real estate agent bio with tips and examples to make yours stand out.
The Best Networking Tips for New Realtors:
Searching for potential clients can be challenging when you're just starting out. To help you get started, we've included the best networking and lead generation tips to help you!
Tips for a Successful Open House:
Selling a home? There is a good chance you'll have an open house. We asked realtors how they plan for a successful open house with tips, and a checklist to prepare for the day.