Substance Painter Second Life
Blender 2.8 provides a very powerful way to create complex PBR materials by using nodes. However, what should be a simple process of baking and exporting these materials for use with other software or systems (Substance Painter, Second Life, Sketchfab, Unity etc.) is surprisingly difficult. SimpleBake aims to address this problem. It also includes everything you need to create your own skins whether you are texturing with modern software such as Quixel/Substance Painter, or texturing in a traditional Gimp/Photoshop manner. Be on the lookup for updates and additions! Models for use in Second Life, IMVU, Roblox, Sims, Daz3D, Skyrim, Fallout 4, SFM etc. 3D Models for VTubers, 2D Brushes for Terrain Editors in Unity and Unreal, 3D Elements for Terrain Editors in Unity and Unreal. Tools of Trade: Blender, Substance Painter, Substance Designer, ZBrush, Marvelous Designer, Krita, GIMP, Adobe Photoshop, NifSkope. Created in Blender 2.78Painted in SP 2p.s. All renders from Substance Painter viewer (yep - just PrintScreened)https://www.artstation.com/artist/kenprolturnt. Here's a quick timelapse of mesh clothing item I've recently made.I've used Marvelous Designer + Zbrush for sculpting, and Substance Painter + Photoshop.
DEMO VERSION ONLY! Make sure to grab this before buying and test the arms with your preferred body!
PsiNanna, Inc. is glad to be one of the premier providers of cybernetic augmentations and prosthetics. Our latest line of ProtheTek arms offers extreme dexterity and strength and comes in a variety of styles and finishes!
The ProtheTek Cyber Arms are a pair of Bento-rigged cyber arms that come with 5 basic color skins, 9 unique/themed skins (8 in general rated version), 5 bento hand poses (4 in general rated version), and a control hud that allows you to easily switch between all of these options for each arm individually, or both at once!
The ProtheTek Cyber Arms have been tested to work with the traditional SL avatar and include an alpha layer. They have also been tested and shown to work with the Maitreya mesh body (some issues may occur with specific builds of Maitreya). They should likely work with most other mesh bodies, provided the bodies have an option to hide arms (however, this is not guaranteed --- this message will be updated when confirmed tests have been performed with various popular mesh bodies, stay tuned, and feel free to contact Skye Flaks with any specific compatibilities you confirm on you own!).
NOTICE: There is currently only one size provided - a free update will be released in September/October 2017 with additional sizes that should improve compatibility with various mesh bodies.
The package includes full permission copies of all of the textures of the included skins, as well as their materials map. It also includes everything you need to create your own skins whether you are texturing with modern software such as Quixel/Substance Painter, or texturing in a traditional Gimp/Photoshop manner.
Be on the lookup for updates and additions!
*The ProtheTek Cyber Arms were created in Virtual Reality using a 3d program known as Oculus Medium.*
-Skye Flaks, PsiNanna, Inc. CEO
Who are you?
My name is Tommy Scheumann – /r/Goordon – 25 years old – and I'm a 3D modeling hobbyist.
Where can we find your work?
For this interview I prepared a small selection of my artwork on Artstation – I also post most of the things I create and am proud of on the Blender subreddit.
I am a 3D modeling hobbyist and 3D modeling is basically my second life now. I was always somewhat fascinated by what others can achieve with 3D software back when I was creating simple 2D art only.
Then some day around 2012 I decided to start up Blender for the first time and ever since I've been fascinated by it. I spend a lot of time in Blender creating some serious and some less serious projects – most of my projects turn out rather complex after playing around with something I "just wanted to check out for 5 minutes" – and that's how many hours later my more serious projects "just happen".
Besides that, I also find a lot of joy in some basic C#, HTML, PHP, and CSS coding; fiddling around in Linux distros, wasting a lot of time on Reddit, passionate gaming sessions with friends or with good single player games – and last but not least – enjoying nature, a daily walk – and discovering cities.
As soon as I got my own computer as a teenager I found some kind of fascination in the 2D and 3D images other people created online and I always wanted to be on their level at some point in my life. I dabbled in photography, coding, web design, basically everything you can do with a computer but I always came back to 2D design. Frustrated by the limitations of 2D art and my own laziness to get to the next level "3D" I finally did it in 2012. Ever since I broke the first wave of frustration Blender really got me hooked. Starting off with a few YouTube tutorials and smaller projects applying and combining what I learned from these tutorials finally got me enough base knowledge about Blender to keep me going. Ever since then I've been trying to improve with every project I start and I kind of feel like I'm getting somewhere with this strategy!
Apart from that, I always wanted to work in the game design, archviz or advertisement industry but sadly I'm limited by heart/lung health problems which follow me ever since I was born so I'm basically homebound and supposed to avoid stress at any cost – so this kind of industry is definitely not made for me. It'll always be a thing I do for myself when I can and feel like it! I still sometimes do voluntary work for friends. Currently, I'm involved in a game development process with a good friend for a game called "Escape Lizards" ( https://twitter.com/EGDStudios/ ) – I creat(ed) some of the models for this game, and some of them are textured in Substance Painter!
I've got a lot of sources of inspiration! For example, my Fallout artworks are based on the games – I really enjoy the Fallout series so I wanted to give something back. The landscape renders are inspired by the nature around me in real life. I really enjoy trying to create some kind of semi-realistic semi-fantasy nature artwork. Many other things are inspired by photographs online or ideas of other 3D artists. More simple ideas like the Shoe Render on my Artstation were actually inspired by the recent supply of fabric textures on Substance Source and I was desperately searching for something to try them on – so one day I put on my shoes and I felt like it was a good idea to use my real-life shoe to get this thing going, started modeling and enjoyed texturing it in Substance Painter!
How did you discover the Allegorithmic tools? Which ones have you used on your projects?
I discovered the Allegorithmic toolset – Substance Painter specifically – on the Blender Subreddit. More and more people are texturing their models with it.
At first, I wasn't really interested in Substance Painter at all because I was a hobbyist anyway. It seemed like a tool for professional users only and I thought, "the few things I create in Blender will barely benefit from it".
One day I decided to look into it a bit more, watched some of the official tutorials and some user reviews on YouTube and decided to give it a try. Ever since the first time I used Substance Painter I always felt a bit crippled when I didn't use it. Substance Painter is now a big part of my texturing workflow and basically 95% of the things I create in Blender now are textured in Substance Painter. Ever since I got the Substance Live subscription I also started to appreciate Substance B2M since it made converting photos taken in real-life to textures and materials much easier.
Can you tell us more about the 3D Shoe Model project? What motivated you on starting this project?
The motivation actually came from the "new Substances" ticker at the top of the Substance Source website. I saw the new fabric substances, thought they look awesome, and I felt like this is something I really want to try out. So after searching for a suitable model for a few days I one day put on my shoes, liked the idea, and modeled them in Blender. The result can be seen in the 3D Shoe Model project!
Substance Source basically supplied 50% of the high-quality materials and textures used on this project. The other few things that I didn't texture with Substance Source materials were textures that came with Substance Painter by default!
Can you give us a breakdown on how you textured the shoe?
So basically most of the things I create in Substance Painter are made of Fill Layers with masks on them so I can readjust the fill layer material later in case I regret any of the design /color/roughness/normal map decisions I made earlier. It's the same for the shoe model. So for the front, side and shoe-tongue area I created a folder with 4 fill-layers each of them with a black mask on them. I used the "Polygon Fil" tool in UV Mode and simply clicked the different areas I wanted to be made of the Mesh Substance (Polyester Heather Mesh from the Substance Source library). For each of the fields that require a different rotation for the mesh substance, I created a Fill Layer and adjusted the rotation accordingly. I played around with the colors, scale and so on until I found a design that I liked. The result can be seen on the screenshot:
For the red fabric material at the backside of the shoe, I used another very simple material – fabric rough – adjusted the color, made it a black-masked fill layer and I was done with it!
For the inside area of the shoe, I used another Substance Source material –Polyester Slub Jersey. I used my trusty Fil -Layer black mask method and clicked the areas I wanted to texturize with the material with the Polygon Fill UV tool again. Adjusted colors and scale as always and I was done with it!
For the red stripes at the side of the shoe, I used two fill layers, one for the main colour – which was made of Polyester Jersey from the Substance Source library, and another one without any material purely made of a brighter red color, and the layer blending mode set to "color". I then used the round brush tool and shift-clicked my way along the red stripe so I get a straight line in the center of the red side stripes.
For the shoelaces, i used yet another Substance Source material – Polyester 3D Knit. As before, everything's made of fill layers with black masks, materials and colors adjusted as needed and areas clicked with the polygon fill UV tool as desired. The red stripes on the shoelaces are basically a duplicated layer of the black base of the shoelaces with an adjusted color and mask.
The text and logo elements on the shoe are made of really simple fill layers with black masks on them – the only thing these layers carry are a color-value and a height-value. I then used the Stencil Tool to simply "stamp" my pre-made logo I created in GIMP onto the layers' black masks. It's the very same process for the side text elements of the shoe.
For the stitches on the edge of the leather material, I used the Stitches 1 brush that comes with Substance Painter and yet again a very simple material only made of a color, normal and roughness value. I then painted the stitches onto the black-mask using the Lazy Mouse tool so I get somewhat smooth, not jiggly-looking lines since I don't have a graphics pad. (Kind of wish I knew of the Lazy Mouse feature earlier; it really is a game changer for mouse-only users like me, but probably also really useful for graphics pad users on a lower smoothing level!)
And this basically concludes the important things that made the clean version of the shoe look the way it turned out!
For the dirty version, there actually wasn't that much more work involved. I baked the Normal, World Space, AO, Position, Thickness, and Curvature maps with Substance Painter's internal texture baker and applied the pre-made dirt smart material onto the whole shoe, adjusted some sliders, did the basically same thing as the dirt smart material but replaced the "dirt" with brighter- or darker-looking versions of my original materials. I then manually brush-edited some black masks to fix some areas that I didn't really like the look of, and that was it!
How much time did it take you?
The whole project took me about 25-30 hours, about 20-25 hours of modeling, and about 1-3 hours of texturing.
The biggest challenge was probably the modeling part. It took me a loooooong time for some seemingly simple parts of the shoe, but I also wanted to maintain a healthy quads-only topology for it – while not going too high-poly on the base mesh, which probably consumed a lot of the time. The texturing process instead was dealt with rather fast. The only thing that made the texturing workflow slow for me was actually deciding on which color theme I want to go with for the shoe. I went all the way through colorful suede leather and green base fabrics through rainbow-ish colors but in the end I stuck to the classic 2 base colors shoe, and I think it works really well.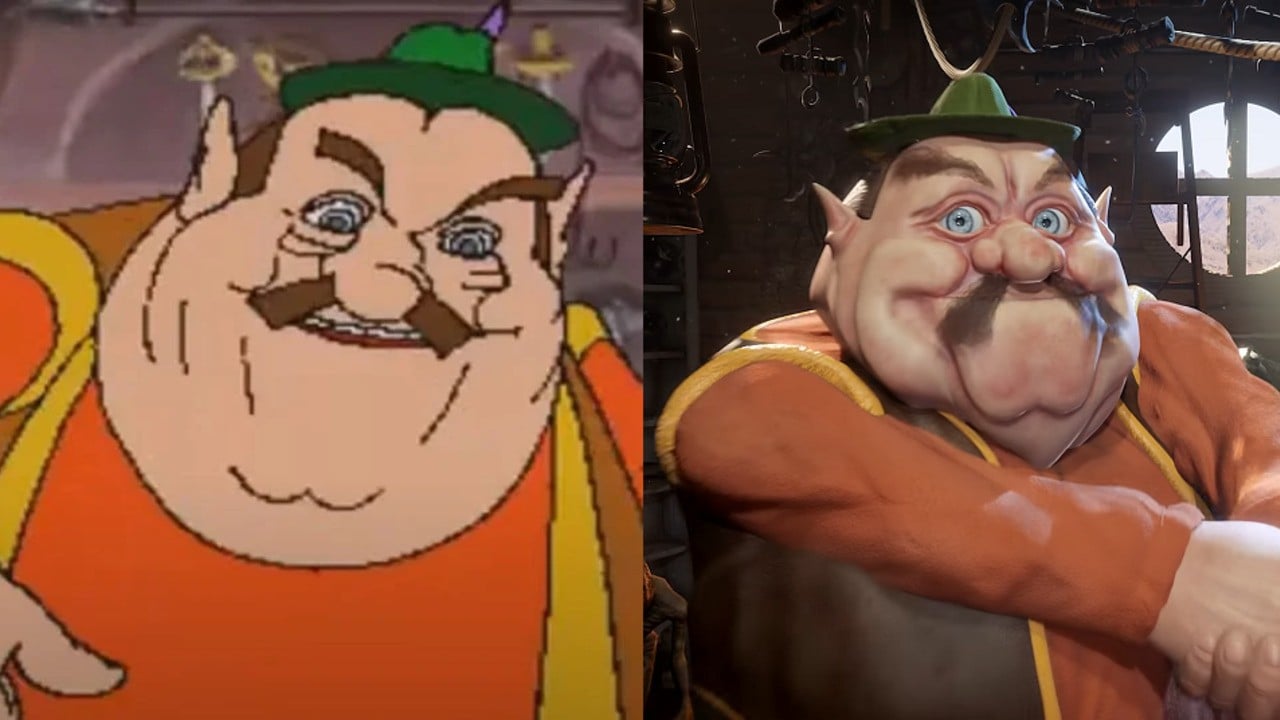 As I posted my work on the Blender and other 3D-CGI subreddits I was overwhelmed with a lot of positive feedback and I was kind of surprised by it. I didn't think the Reddit community would appreciate my work like this but I guess I was wrong! People praised both the modeling and the texturing work.
Do you have some Substance techniques to share with the community?
The only things I can think of right now are: Use fill layers. With masks on them. I know it's kind of starting to sound ridiculous but this workflow really helped me work non-destructively and it's perfect for people that cannot decide on a color/material setting/theme at the start of their texturing work. There have been so many times where at the end of a texturing session I wished I could have reduced the glossiness of some specific piece of text I placed 30 minutes earlier – with fill layers it's super easy to re-adjust anything! I know there are other methods like Curves/Filters that I could apply on each of the channels of a material but the fill layers way is just so much faster. Use the Lazy Mouse or the shift-straight-line tool. If you're trying to get a smooth curved line or a straight line going these tools really help. Use smart materials for realism or create them yourself. The dirt/damage and other things the smart materials come with make things look so much more realistic in just a few seconds and they're adjustable too!
How did your use of Substance change your approach to texturing?
I literally feel at least 10 times worse at modeling if I'm not able to use Substance Painter to texture my models. The built-in tools in Blender are fine for basic texturing needs and can also be used for more advanced texturing – you can actually probably achieve similar results – BUT the way Substance Painter handles it is at least 10 times easier, faster and more intuitive so I'm glad it exists. Substance Source and Substance Share are a huge helping hand, too. No more desperate searching for specific textures online on some website that wants you to pay huge sums of money for textures that are not so easy to use in all situations.
Substance Painter Second Life Review
My next project is probably going to be another Fallout fan art. I'm in love with the game and I felt like trying out Substance Painter on a Fallout project. The next few projects after that are probably gonna be archviz projects aiming for realism and some more modeling for game engines like Unreal Engine 4.
Substance Painter For Second Life
I don't really have any specific 3D artist that inspires me but I often follow modeling competitions like the ones hosted on the Blender Subreddit or Blenderguru and I really enjoy seeing all of the top-notch artwork that comes out of these contests. There's always a 3D artist somewhere in this world that just waits for a subject they really enjoy modeling about – and the results seen in these contests are mostly stunning.